BUILD YOUR DREAM HOME..
ON YOUR LOT
Build on your lot with Decatur Building Services.
Build your dream home on your lot with Decatur Building Services. We specialize in working with landowners to build the perfect custom home on their own property. If you have a lot that you love and are interested in building a custom home on it, call today for a free consultation.
Maryland Builder Registration #5386
Maryland Home Improvement Commission #102779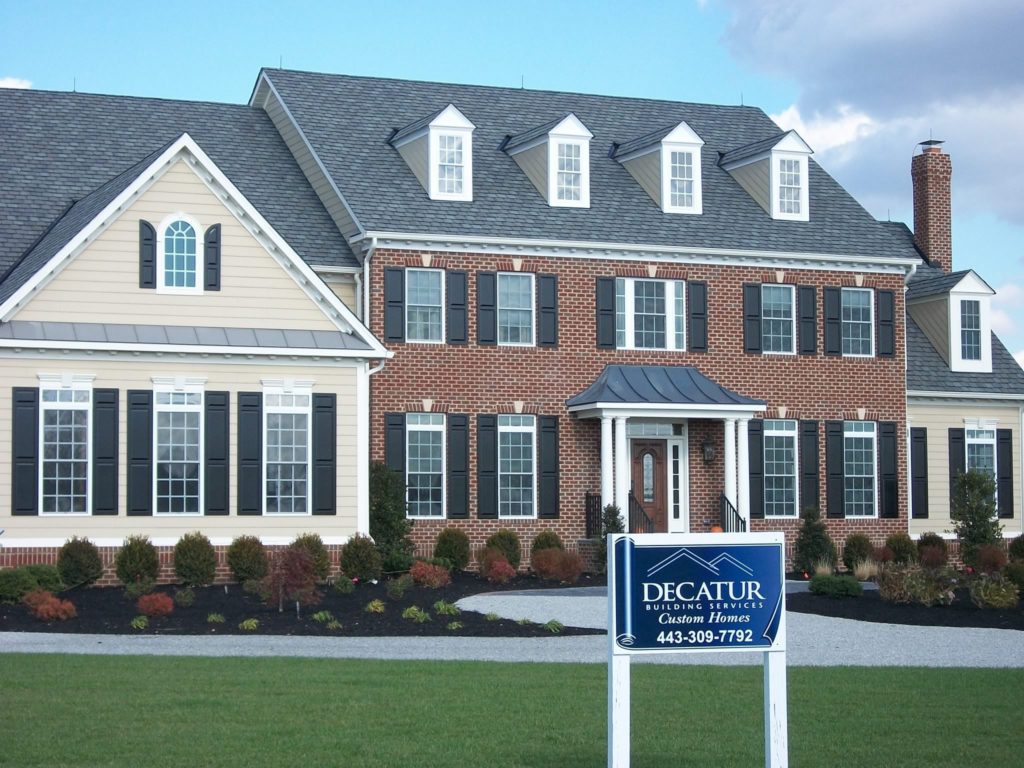 PREMIER CUSTOM HOME BUILDER
Decatur Building Services is a full-service, custom-home builder in Maryland that can accommodate all of your project needs. We have over 35 years of experience in residential construction and will work with you every step of the way to make your new home dreams come true.
CUSTOM HOMES IN MARYLAND
Building a custom home is an exciting and rewarding process. Whether you want to build your dream home on your own property or are looking for a contractor to acquire permits, Decatur Building Services has the expertise and experience to make it happen on time and within budget.

Decatur Building Services will be there for you, through every step of the planning and development process.

ON YOUR LOT SERVICES
Selecting a lot, if you do not already have one.

Providing you with materials and finishes to choose from.

Acquiring the necessary permits to build on your lot

Managing all phases of construction.

Meeting with you at key phases of construction to answer questions and update you on progress.

Providing a customer orientation prior to settlement.